Victorian Debutante
Victorian Debutante Demo is now available
---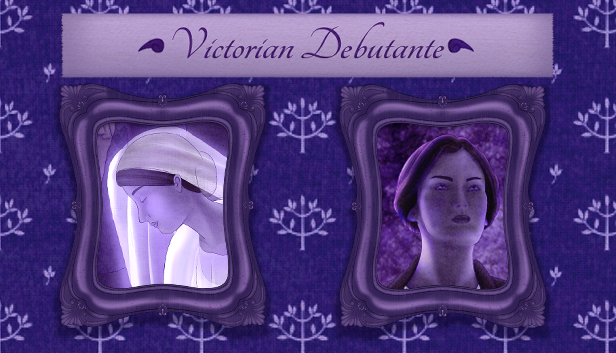 Dudes, Dudettes, and Duddos!
I have finally finished working on my demo of Victorian Debutante in hopes to reach to more people. I keep my fingers crossed that despite rather rough condition of this still-in-development-phase game you will enjoy the glimpse of what the full version offers. As promised I'm working on Victorian Debutante and will keep doing that until the end of the roadmap or until I find it satisfactory to my initial idea for the game. I'm well aware that this post is a little late (I usually post things on Thursdays and this announcement was also planned to be posted on 11th) but it's all because of my overeagerness: I was hoping to put the demo on all my intended platforms at the same time but I made some mistakes with images for Steam and had to correct them a few times. They are reviewed by real people so each check takes time and before I knew it, it was weekend and... I don't think Steam team works on weekends.
What I learnt from that: I need to give people time to do their job and stop expecting them to jump on whatever I need to be done when I want it done. So basically better time management. It would be much easier if I could manage my time at all but being neurospicy makes the experience that much more fun.
I'll do better, tho, promise, so keep your fingers crossed for me, give Victorian Debutante a go, and please share your feedback with me!
Stay safe and awesome!
Files
VictorianDebutanteDemo.zip
91 MB
Aug 12, 2022